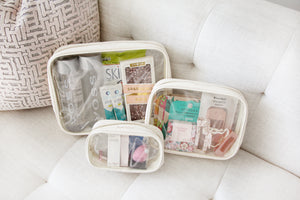 Pamper your bride or bridesmaids with this DIY kit.
Build A Bridal Survival Kit
Wedding weekends are fast-paced and packed with events. Arm your bride or bridesmaids with a bridal survival kit to help them get through the weekend with ease. We love to include thoughtful items to pamper your friends and show your support. Package your survival kit inside our
Clear Pouch Trio Kit
for the perfect vessel they'll use again and again after the wedding weekend.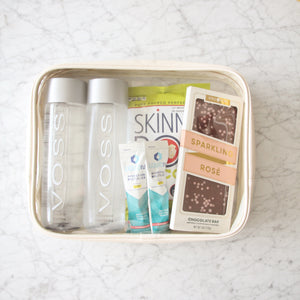 LARGE
Pack the large pouch with water, electrolyte powder, snacks, chocolate and any other treats.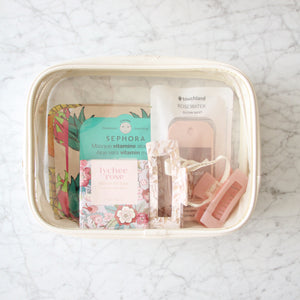 MEDIUM
Fill the medium pouch with pampering essentials like face masks, a special soap, hair clips, and hand sanitizing spray.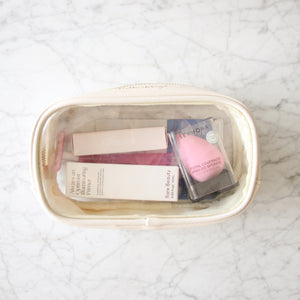 SMALL
Pack the small pouch with any must-have essentials like a beauty blender, razor, nail file, and a favorite lip gloss.