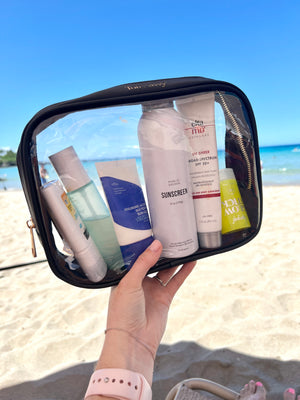 Keep your summer bag tidy all season long with these two organization hacks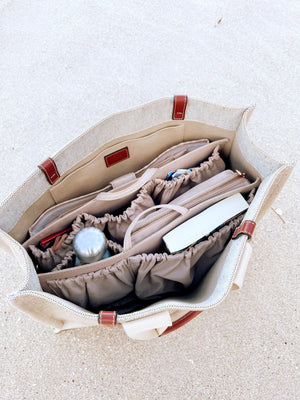 Keep your summer bag tidy all season long with these two organization hacks
Organize Your Beach or Pool Bag
Maximize your beach or pool day enjoyment with a well-organized bag. Our organizers are here to revolutionize the way you pack for your beach or pool outings. Designed with convenience and practicality in mind, our innovative accessories will help you keep your beach bag tidy and your essentials within easy reach.
Choose between our Clear Pouch Trio Set and ToteSavvy Bag Insert for precise organization. You can't go wrong with either style!
Clear Pouch Set
Our clear pouch trio set is a clearly simple way to organize your pool or beach bag. Utilize the three pouch sizes to pack all of your summer essentials––keeping them free of sand and water.
Tote Insert
Add ToteSavvy Deluxe tote insert to your favorite beach bag for extra organization and features like a cooler pocket, and tech pocket. Keep everything upright and in reach.